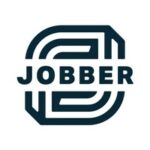 Product Name: JOBBER
Summary Description of Product: Jobber is an award-winning operations management platform for small home service businesses. Unlike spreadsheets or pen and paper, Jobber keeps track of everything in one place and automates day-to-day operations, so small businesses can run smoothly and provide service at scale. Jobber's 200,000 home service professionals have served over 27 million properties in more than 60 countries. The company continually ranks as one of Canada's fastest-growing and most innovative companies by Canadian Business and Macleans, The Globe and Mail, Fast Company, and Deloitte.
Appliance Repair
Carpentry
Carpet Cleaning
Chimney Sweep Services
Cleaning
Concrete
Construction
Demolition Contractor
Dog Walking
Drywall
Electrical Contracting
Elevator Services
Excavation
Fence Services
Flooring
Garage Door Services
General Contracting
Handyman
HVAC
Installation Services
Irrigation Services
Janitorial Services
Junk Removal
Landscaping
Lawn Care
Locksmith Services
Mechanical Contracting
Painting
Paving
Pest Control
Plumbing
Pool & Spa Services
Pressure Washing
Property Maintenance
Remodeling
Restoration
Roofing
Snow Removal
Tiling
Tree Care
Well Water Services
Window Cleaning
Easily sync customer, timesheets, invoice, and payment information from Jobber to QuickBooks Online
Categories Product Covers: Estimating, Bid Management, Project Scheduling, Billing & Invoicing, Job Cost Management, Project Management, Home Service Management – Dispatch, Equipment Tracking
Target Customers: Electrical, Finish Contractor, General Contractor, Home Remediation and REO, Home Remodeling, Landscaping, Masonry and Stone, Mechanical HVAC, Paving, Plumbing, Roofing and Siding, Other Specialty Contractor
Targe size of customer service: 1 to 5 Employees, 6 to 10 Employees, 11 to 20 Employees, 21 to 50 Employees, 51 to 100 Employees
Deployment Methods Offered: Cloud
Markets served: United States, Canada
Describe Pricing Plan: MONTHLY PLANS STARTING AT $9 A MONTH
Describe Demo or test drive program For 14 days you get full access to all of Jobber's features—no credit card required.
Once your trial period is over, you will be billed for the plan that you select as the best fit for your team.
When you're nearing the end of your trial we'll send you a reminder to enter your billing information to ensure uninterrupted service. You can enter your billing information on your account billing page. If your account does expire before you enter your billing information don't worry, nothing will be deleted. You can access your account billing page to enter your info and continue using the software.
Customer Testimonials:
"I have time for my family again"
Before Jobber, I was doing all these admin-focused tasks after-hours when I could have been spending time with my family.
Chant Singvongsa
Singvongsa Landscaping
"We stay in our own lanes now"
Jobber has led us to stay in our lanes because if you follow the Jobber workflow, it keeps you on track with your responsibilities.
Christine Hodge
Clearview Washing
"Jobber has saved our lives"
Jobber has saved our lives. There's so much coordinating between the two trucks, it's impossible to scale our company without a booking software.
Julia Frey
Furnace Pros Niagara